SZIGET – a party to remember…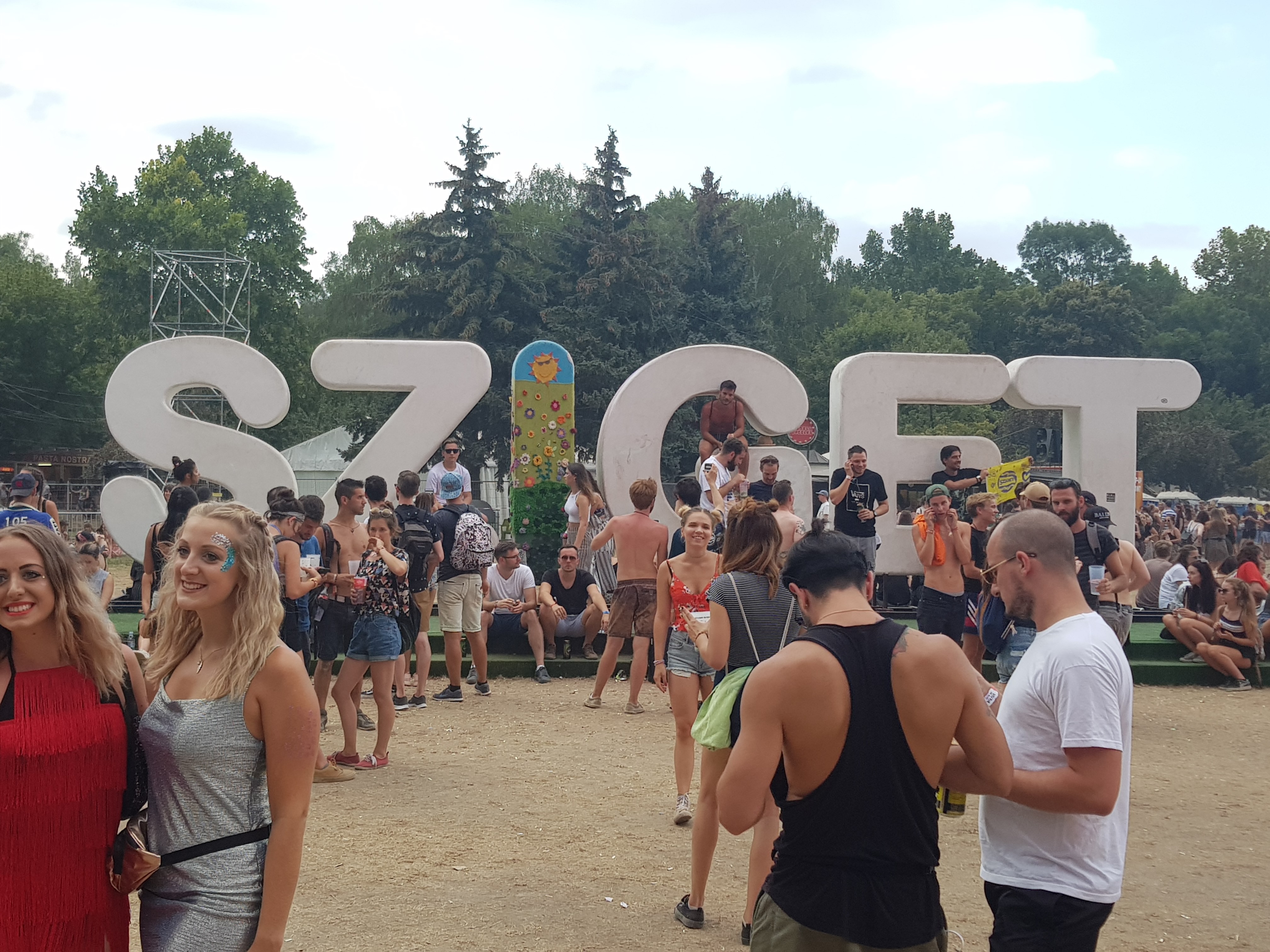 In disbelief, I stared at the screen of my phone: "Congratulations! You have the tickets, a 7 day pass + camping on Sziget, won! In your participation you wrote that you have just come back from surgery. Great strength with the recovery and reward yourself and your carers with this great festival!"
Shortly before that, I had surgery and now I literally had from my hospital bed via Columbus Travel cards won for Sziget! Wow!
For those who have no idea what I'm talking about when I say, 'Sziget' (under what stone have you been lying?!) a short explanation. Sziget is a festival held for the 26th time this year in Budapest, the capital of Hungary. Sziget is the Hungarian word for island. Once a year it is a week's party on óbuda island in central Budapest in August. The Danube shares Budapest in two parts (The Boeda and the Plague Section… yes really!). So Sziget is literally in the centre!
Sziget started as a party once for Hungarian students. They came together in the holidays and listened to great Hungarian artists. With the help of many sponsors, the festival the festival has many international Visitors. Sziget is now really bizarrely big! There are about 60 (!!) stages where various performances take place. In addition to big international names (this year shawn mendes, Zara Larsson, Clean Bandit, Milky Chance, Arctic Monkeys, Don Diablo, Yellow Claw, Dua Lipa and Kygo on), are there also stages with world music, jazz, classical music and (hard) rock. In addition to the music performances, there are several international circus acts to be admired in a large circus tent, street performers, you can go to the movies, there's karaoke, you can bungee jumping, chess, your sporty life, participating in workshops, taking a yoga class, you let her braid, have a tattoo done or let yourself be fitted with a layer of glitter. But also the internal human being is thought of: the festival site is packed with various food trucks, where you eat, lots of booze, but also fruit and smoothies can fetch. Aldi also has a huge shop in the shape of a tent set up. Too much to mention and all that for 7 days! Sziget attracts festival visitors from all over the world.
The real diehards also camp on Sziget! You set up your tent, in a place that seems fun to you (that can also be next to the main stage). Don't romanticize this too much… camping on Sziget is really a little hut on each other and having a foot with the neighbor (can have its advantages.. ), because the tents are so close to each other. Privacy zero. There are a number of 'campsites' on Sziget, but here too it is quite full. At the VIP campsite there is a little more luxury and you also have a swimming pool. At all campsites, a DJ often has up to four hours in the morning to run, so prepare for quite a bit of sleep if you go to Sziget!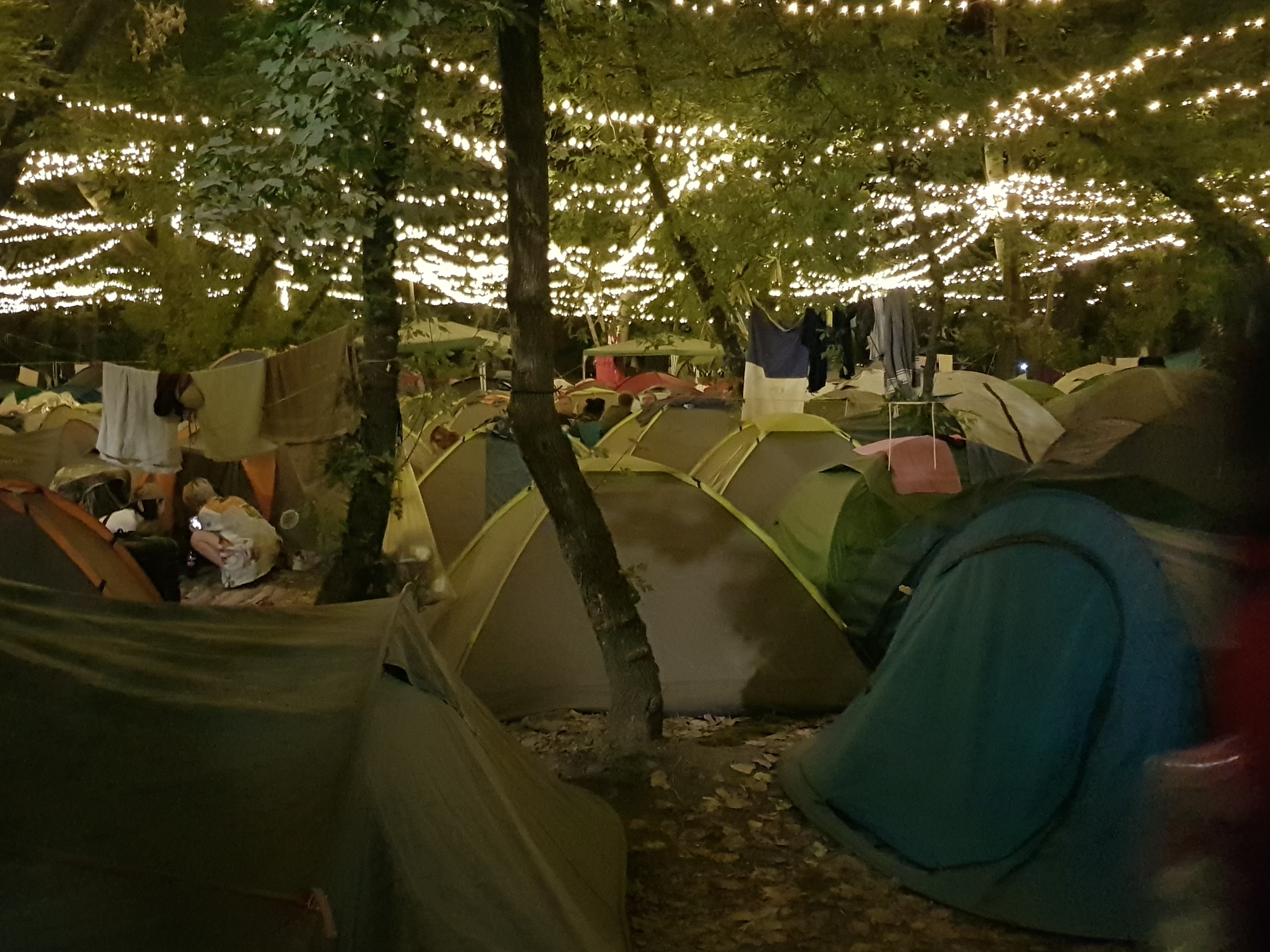 There are several ways to to Go to Sziget. There is a special festival train from Amersfoort directly to Budapest. You have the choice here from different places varying in luxury. A second option is by bus. There are driving from various buses also heading for Budapest in the Netherlands. Another option is one road trip. Budapest is about 1300 km from Utrecht and is therefore also excellent to travel by car. The last option is by plane. Then stand you're not going to be at Budapest airport in less than two hours.
After a round of calls and apping, In the end, I find a girlfriend who would love to go with me to Sziget. Because I had surgery not so long ago, we decide 'grannystyle' tackle: we arrange cheap airfare with Wizzair from Eindhoven airport and we rent an apartment in the centre of Budapest. Just a little luxurious! Note: Sziget is immensely popular, which sometimes makes it a lot more expensive to fly on the early and end of Sziget. If you I would definitely have some days left of Budapest sticking! Saves for prices of both your plane ticket and your stay sometimes huge.
Public transport in Budapest is well and well arranged. We purchase a 7-day pass so we can go with the public transport for free throughout the week. On the metro en route to Sziget, the Szigeters are clearly recognizable. Not only on Sziget's wristband, but also to the colourful collection of glitters, braids and festival outfits. We're looking forward to it!!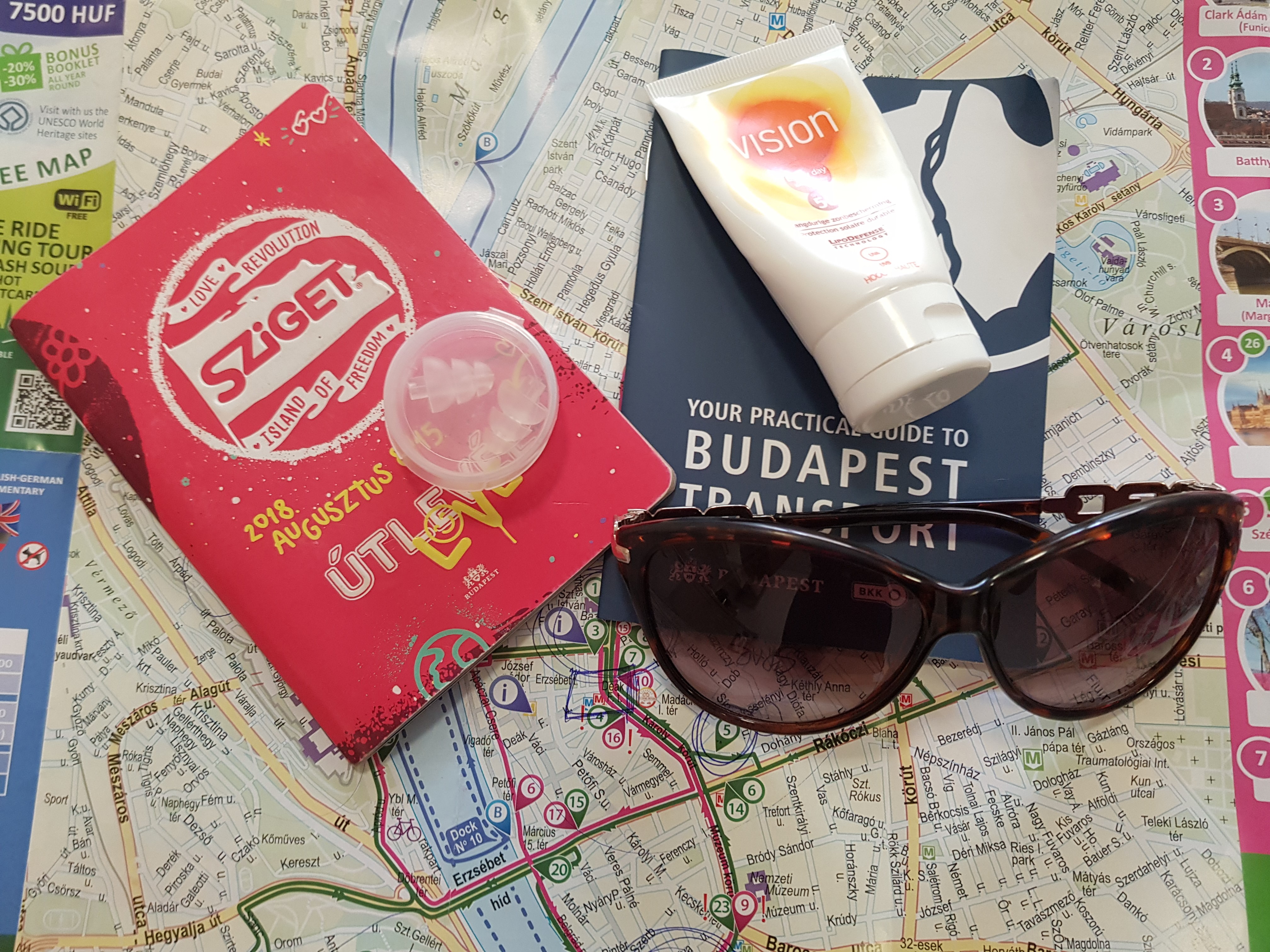 The first time on Sziget you come eyes short. There's so much to see, it's so big and there are so many lots of gigs. Especially in the beginning, it's easy to get lost, which it's also fun, because you'll get to very surprising performances. Definitely do so a little wandering about Sziget! We're already getting several drunk along the way. English against (how surprising!) and decide on entry first only get a drink. In your wristband is a chip that puts your money on, so You never have to walk around with a lot of money on Sziget, but you can do anything with you wristband. Striking: Sziget is really working on the environment! In a you don't get a straw ('don't suck!' Is the motto for this) and you beer you get in a large hard plastic cup, which you can keep let it fill. You can also get a beach bucket with a litre(!) mojito…
The big performances are fine, but also the smaller performances and all the other possibilities make Sziget. For example, we had a completely slack smile at the Karaoke. All of us at the same time with that one hit… Hilarious! Or watch someone decide to take the plunge or not… bungee jumping with audience!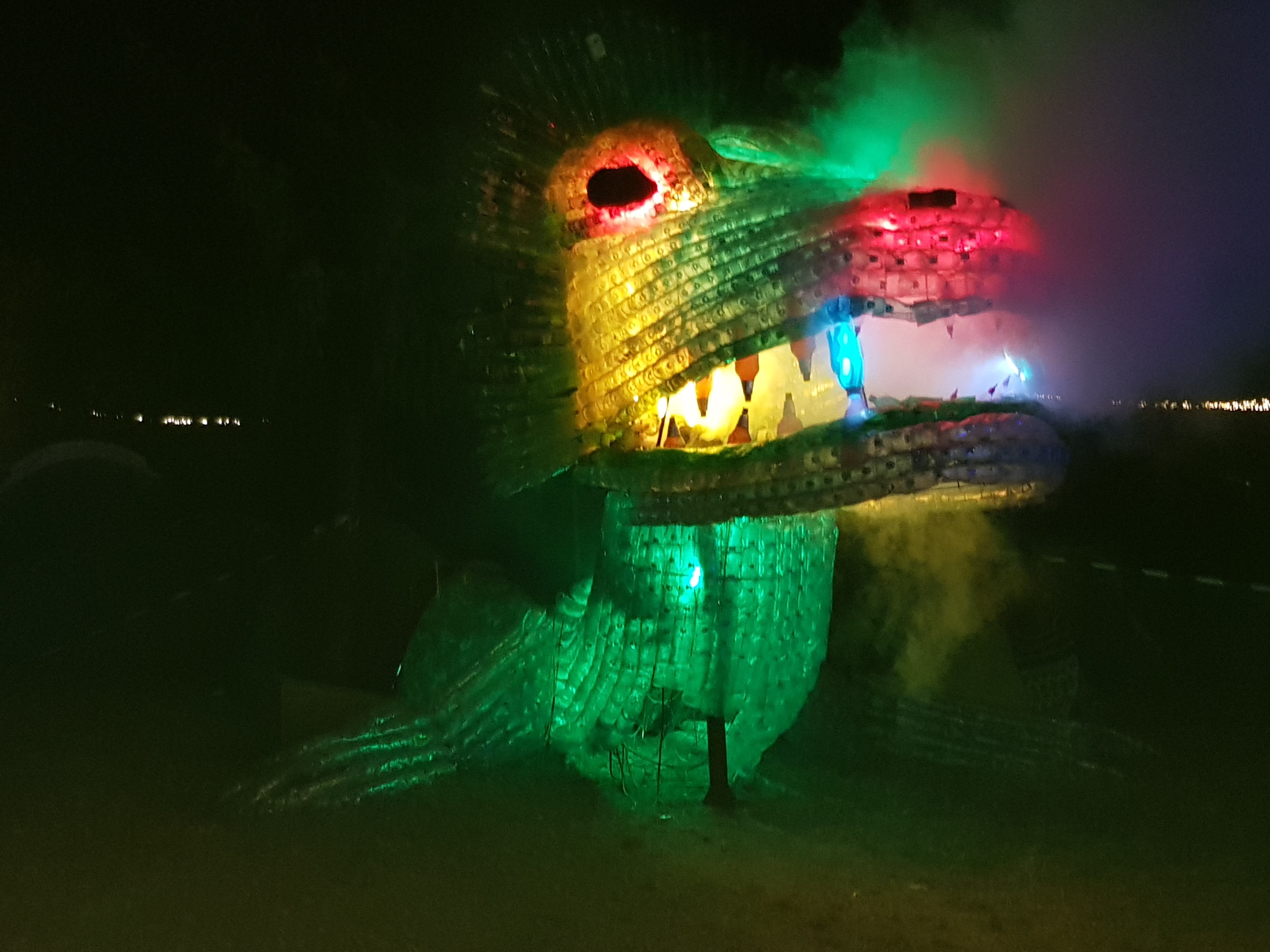 Especially in the evenings, Sziget enchantingly beautiful. There are paths decorated with lanterns or lampshades in the trees, there are luminous animals, there is a light tunnel through which you pass through can walk… very artistic and really beautiful all!
Sziget is really a festival for on your bucket list. You JUST HAVE to be here once! Although there are many young festival-goers (early 20s), you can also see a lot of older people or families (yes really… kids just come with it!). So… Go for it!
Sziget perfectly combine with a city trip Budapest. You can see some things during the day or soak yourself in one of the bathhouses and then go to Sziget later in the day. For me a festival and city trip to remember!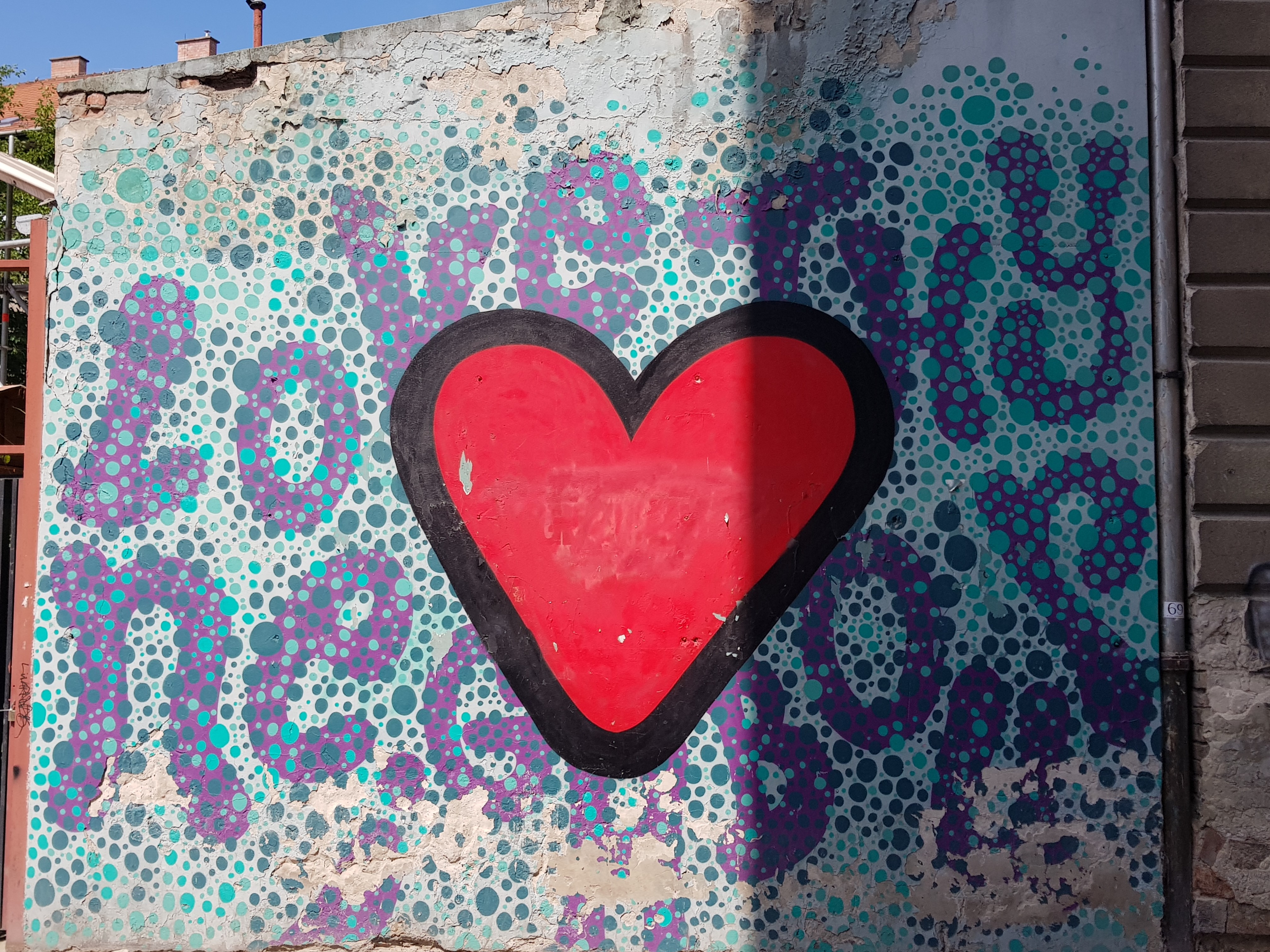 Love, Esther
PS: Are you excited after reading this blog? Via: https://szigetfestival.com you can buy tickets for Sziget 2022!