On a trip to Iran: preparing for a culture shock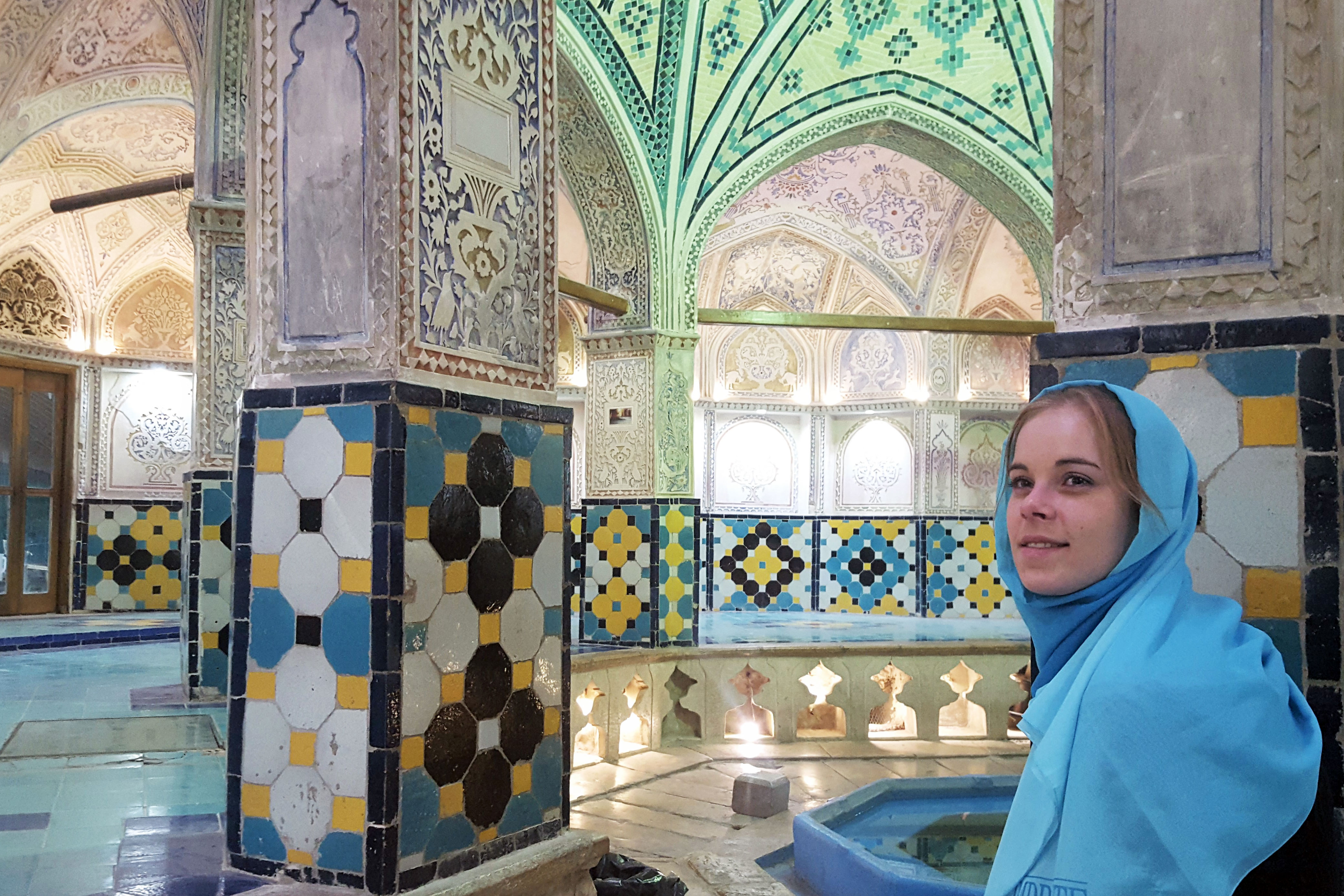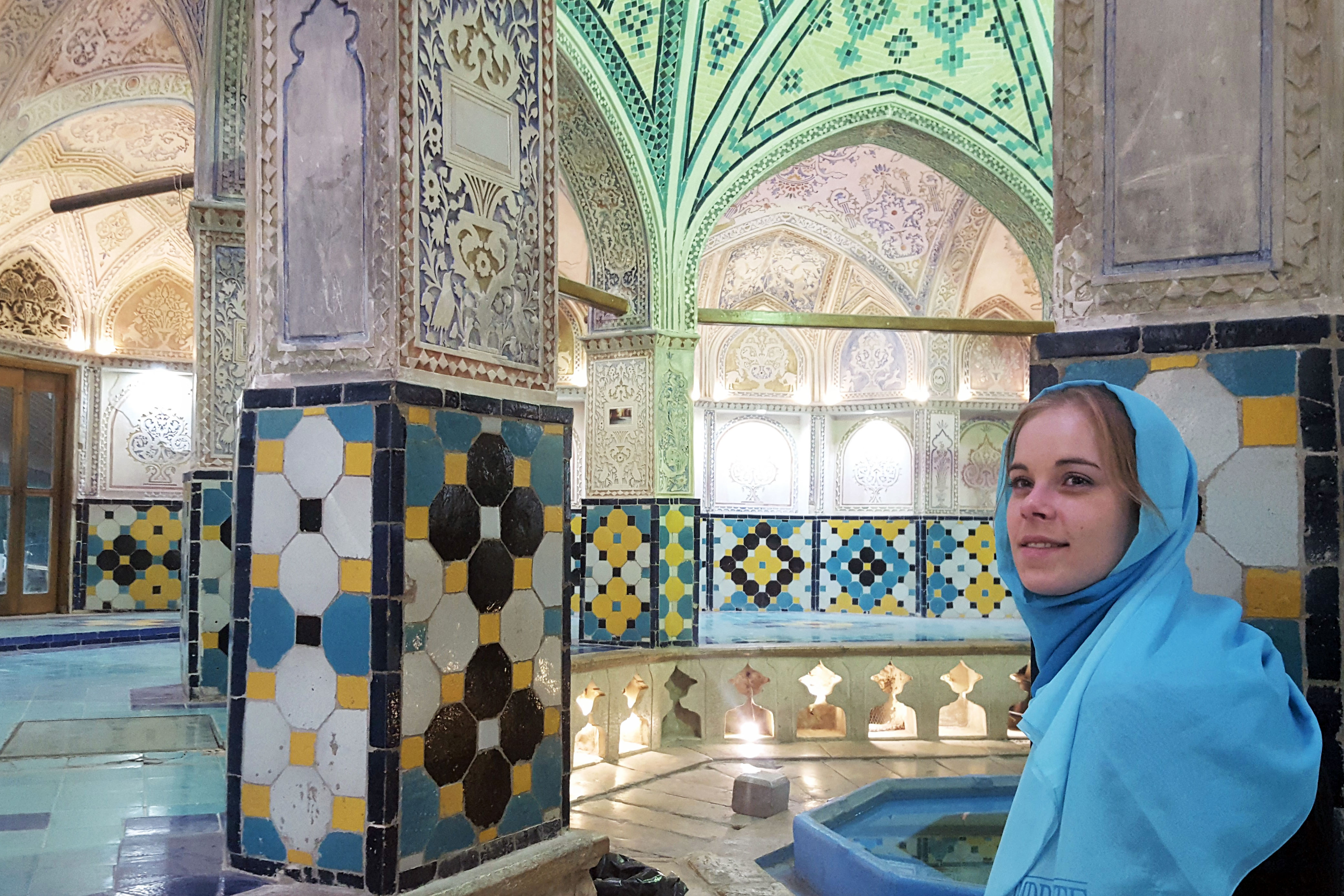 Iran is a country I never thought I'd go there, but that stole my heart. It is such a special country, in all sorts of ways: the landscape, the culture, history, the people, not to mention the splendour and pageantry of Islamic art and architecture. But above all, what has stayed with me is that it is so different, really like you end up in another world – and that at just about 5 to 6 hours of flight time. Do you want to broaden your horizons in this beautiful country? Read this blog to prepare for the big cultural differences.
Dress code
I fall right in with the door: Iran is an Islamic country and, moreover, a country where religion has a lot of influence. You can see that as a tourist. It starts before you get off the plane. Once the plane has landed, the women around you are getting ready to get out by putting their headscarf on. And yes, this applies to all women, so also as a tourist you have to cover your hair and neck. The dress code goes even further: As a woman you are supposed to cover your face, hands (possibly forearms) and feet after yourself, as well as your feminine 'curves'. Besides the headscarf, long and slightly wide clothing (think of a long tunic that falls well over your ass) is appropriate. So get on the plane well dressed. For men, they are at least wearing long trousers, and preferably long sleeves although bare (under-) arms are also okay. Barefoot are not a problem for both men and women. These are a bit the general rules, how strict one is to this varies by area and city. In Tehran, for example, you can see many girls wearing a scarf nonchalantly over the back of the head, with much of the hair just visible, while you can be looked at more outside the cities disapprovingly (whether or not addressed) by women when you walk around like that. It is still a contentious topic, so the advice is not to take risks, look at your environment and adapt to it; authorities can keep an eye on you, and when the rules are broken, there are serious sanctions.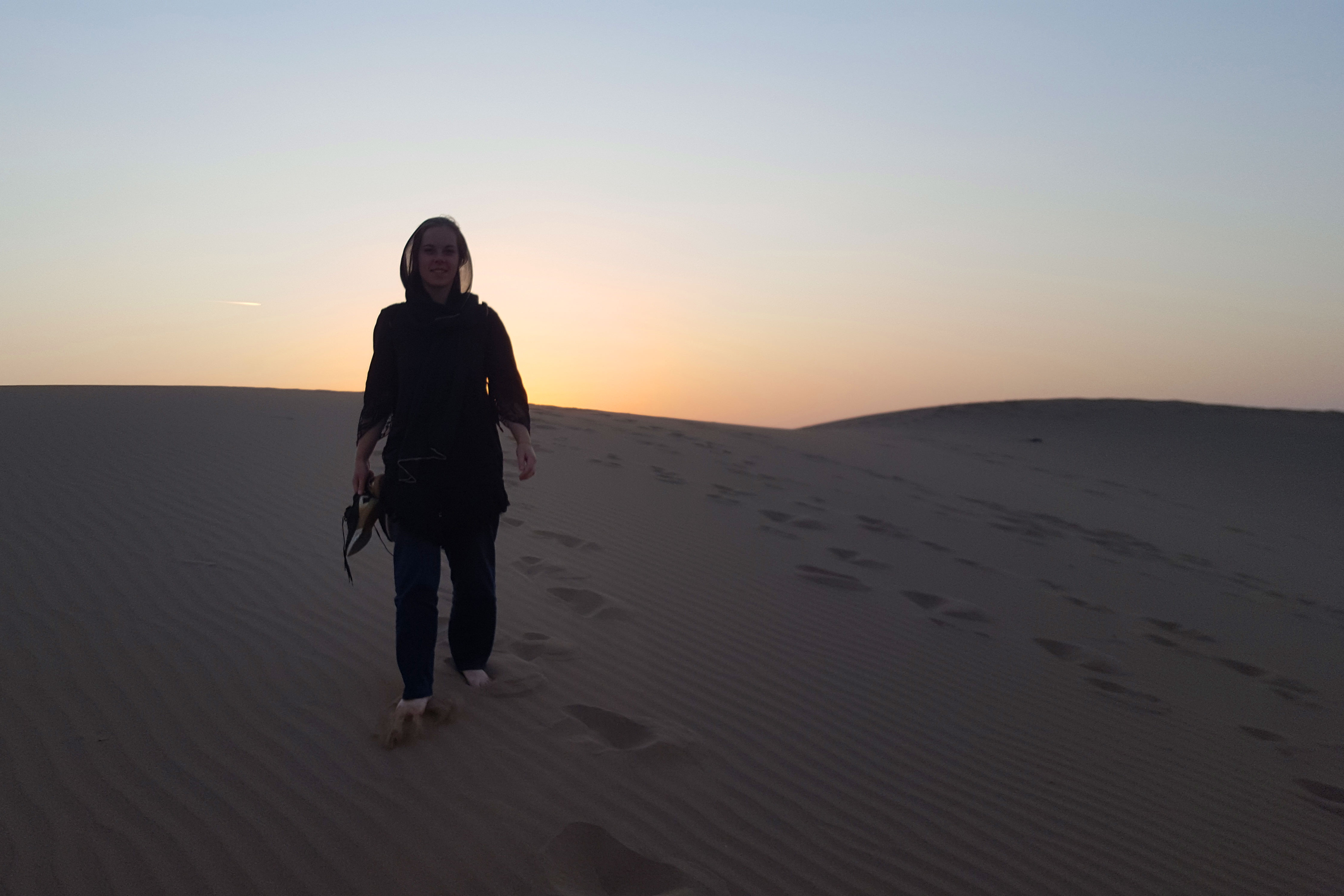 Show respect and understanding
It may seem negative now that you have to adapt and as a tourist you have to 'throw overboard' your own values. But I prefer to see it as a way to be included in culture, because Iran is absolutely not anti-tourist, but rather very welcoming towards foreigners, is my experience. As long as you show respect, of course. So you can just go in at most mosques in Iran, even if you're not a Muslim, and that's definitely worth it. Because religious representations of God and living beings are forbidden, the mosques are beautifully decorated with colorful geometric patterns and ornate calligraphy. Iranians are proud of their culture and like to share it. It may happen that an Iranian starts telling you about his faith, especially as they like to nuance the one-sided negative image that Western media of Islam bring out. That way they want you to share in their world and create understanding. Tip: don't discuss religious, political, and other sensitive issues. Anything that can be construed as criticism of the regime can put you at risk.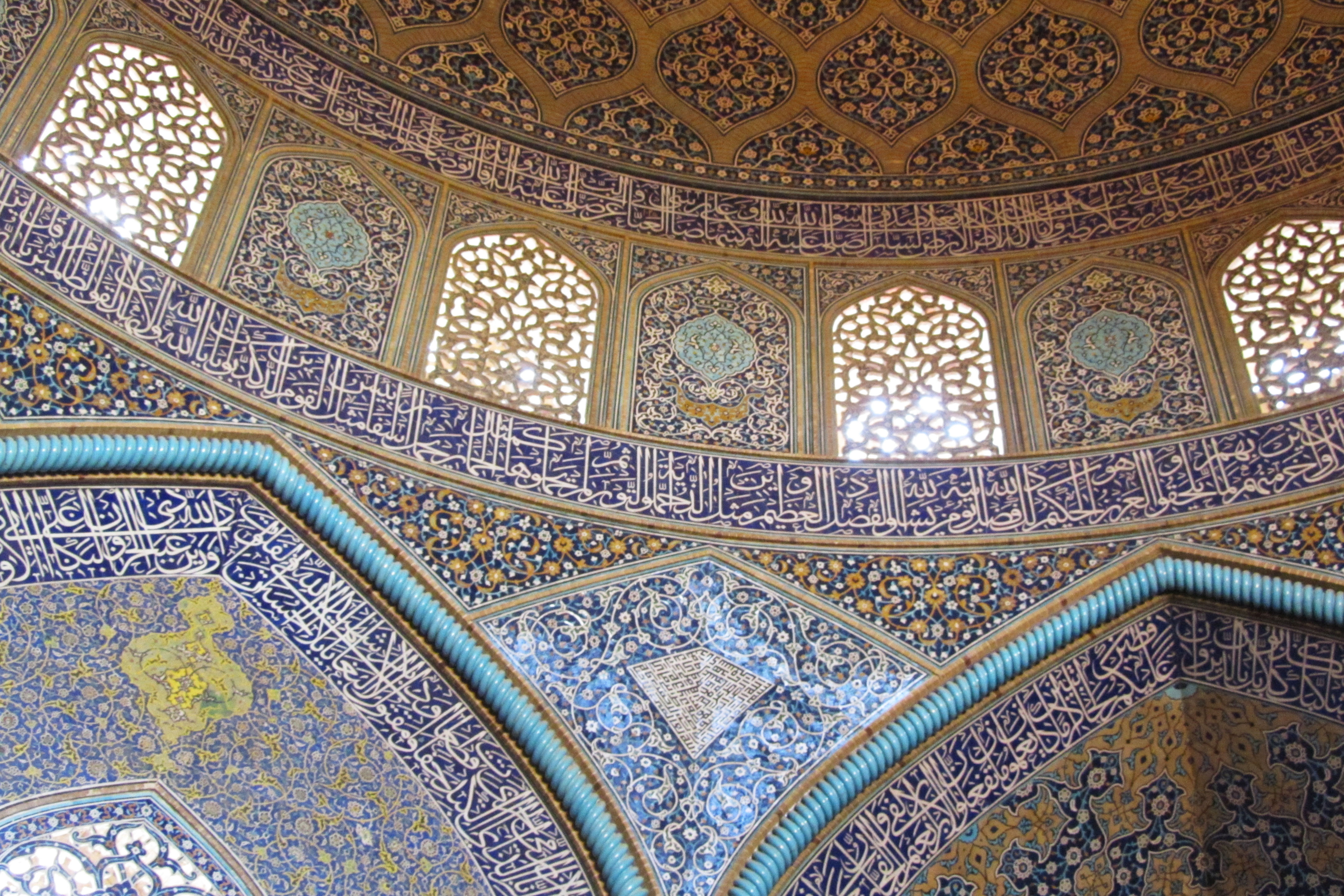 Warm welcome
All right, let's get back to the hospitality. Iranians like to have a conversation with travelers to welcome you to their country. Among the younger inhabitants there are many highly educated, so you don't have to worry that no one speaks English. By the way, a lack of language skills will not prevent people from making contact with you, or even inviting you to their home for lunch or even staying overnight. Now it is a complicated use in Iranian culture that often things are offered out of politeness, but that you are supposed to thank here (if necessary repeatedly) kindly for this. This is a real bit of scanning, because sometimes rejection feels rude and moreover such an experience in someone's home is a really special addition to your trip. What is highly recommended is to bring a gift or something delicious from your own country (in my case stroopwafels, which were very popular), so that in such a situation you can at least give something back. That's appreciated! Oh, yes, and when you get into an Iranian house, it's right how little furniture there often stands. Don't wait until you can get to the table for dinner, because this usually just happens on the ground.
'Are you married or siblings?'
Then there is something else entirely: in Iran there is no such thing as an 'unmarried couple', or 'courtship'. In fact, a man and woman can't just be together without being married. So if you travel to Iran with your partner, I'm sure you'll be asked about this. No worries, at accommodations no one asks about it and you can just share a room, but other people you meet may be curious about whether you are married, or brother and sister (so there is no other option in their eyes). The relationships between men and women are very different from us, and you can also see this in public transport. There, men and women are really separated, just like in some mosques and other holy places, by the way. In the metro you have a separate women's section, on the platform already indicated with a special sign. In addition, there is the 'mixed' part, where in practice there are really almost only men but where you as a woman can therefore enter (I think this is mainly married women who travel together with their husbands). On the bus there is also a distribution, in which women sit in the front and the men in the back.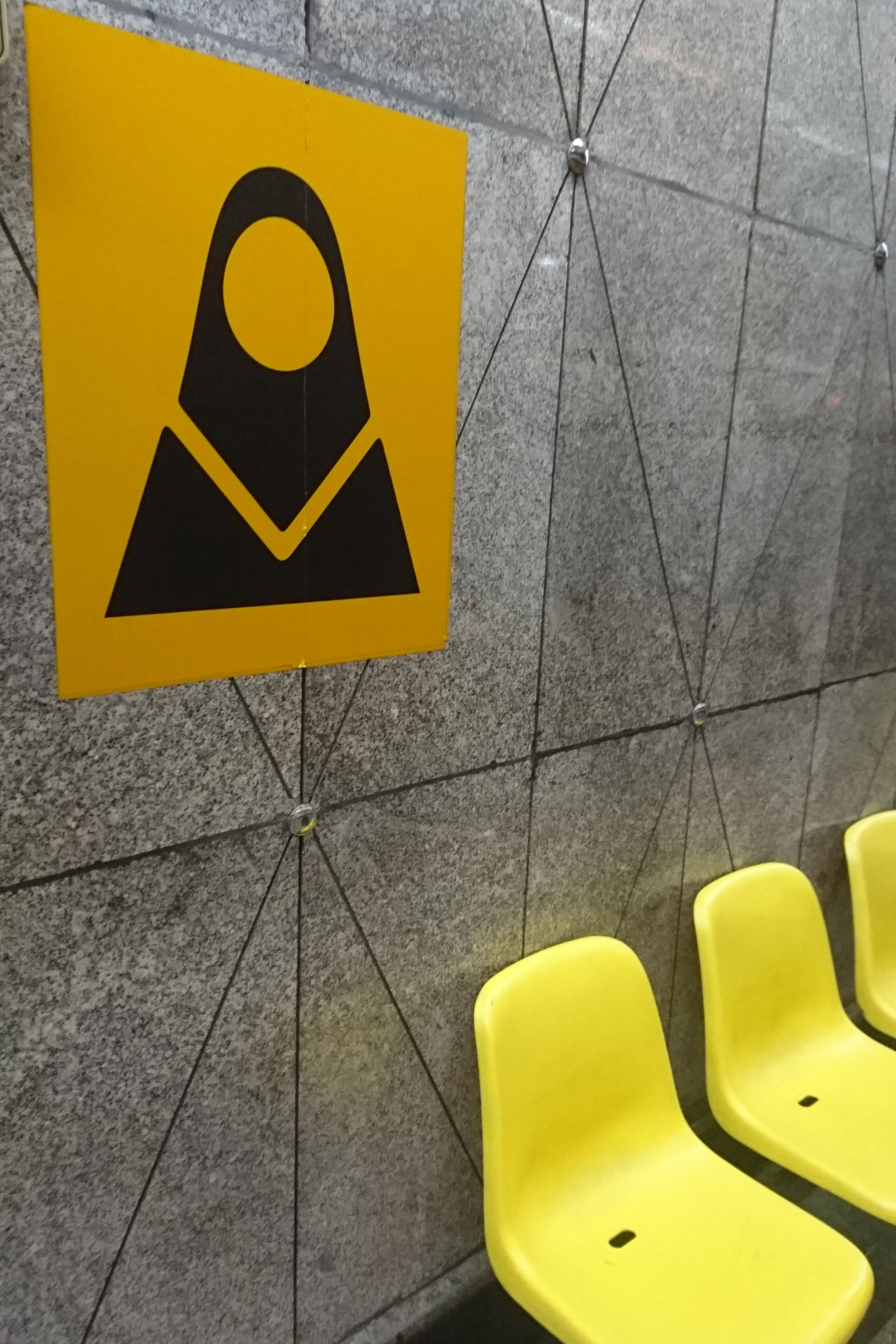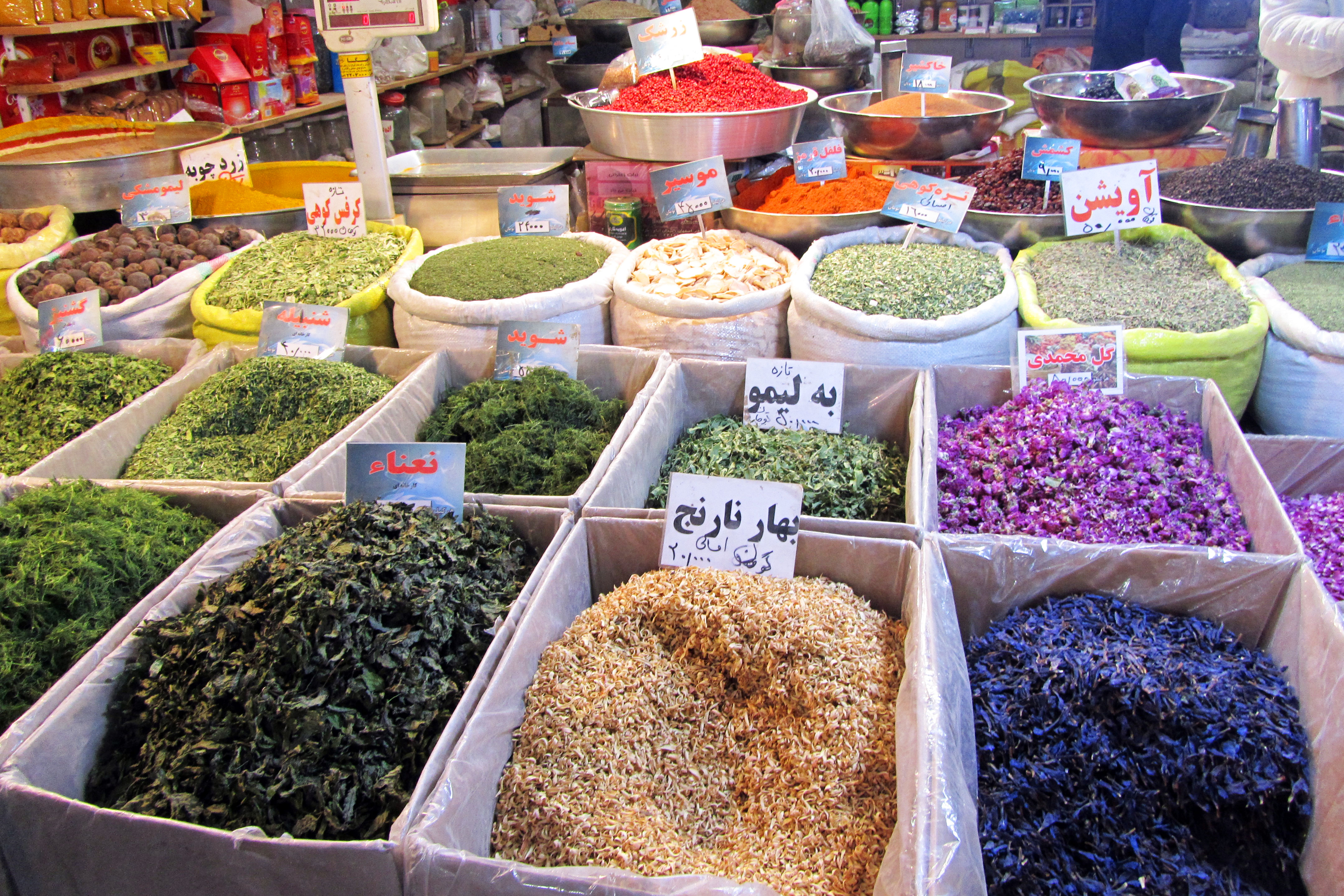 Finally, two final details. A trip to Iran means an entirely sober holiday, because alcohol is forbidden there. Also, you don't have to go here for a step holiday, because nightlife is neither really there. Furthermore, the language in Iran is Farsi, with its own (illegible) script for us. It's useful to probably learn a few characters – figures, for example, to understand prices – in advance. Honestly, I could write even more about Iran and how different it is than our Netherlands, but you just have to experience that yourself. With the tips above, you will be fine!