Northern Lights spot and road trips in Iceland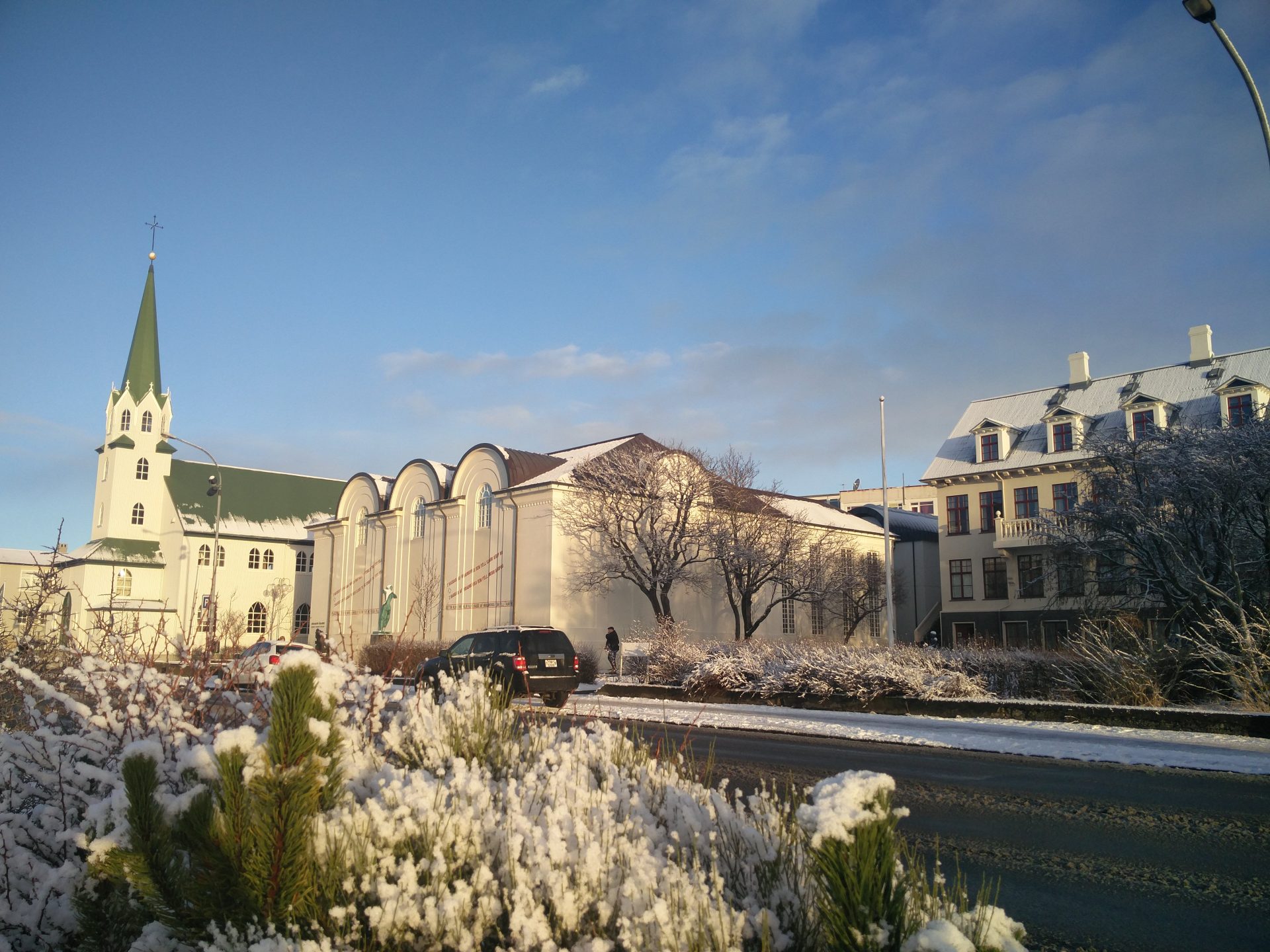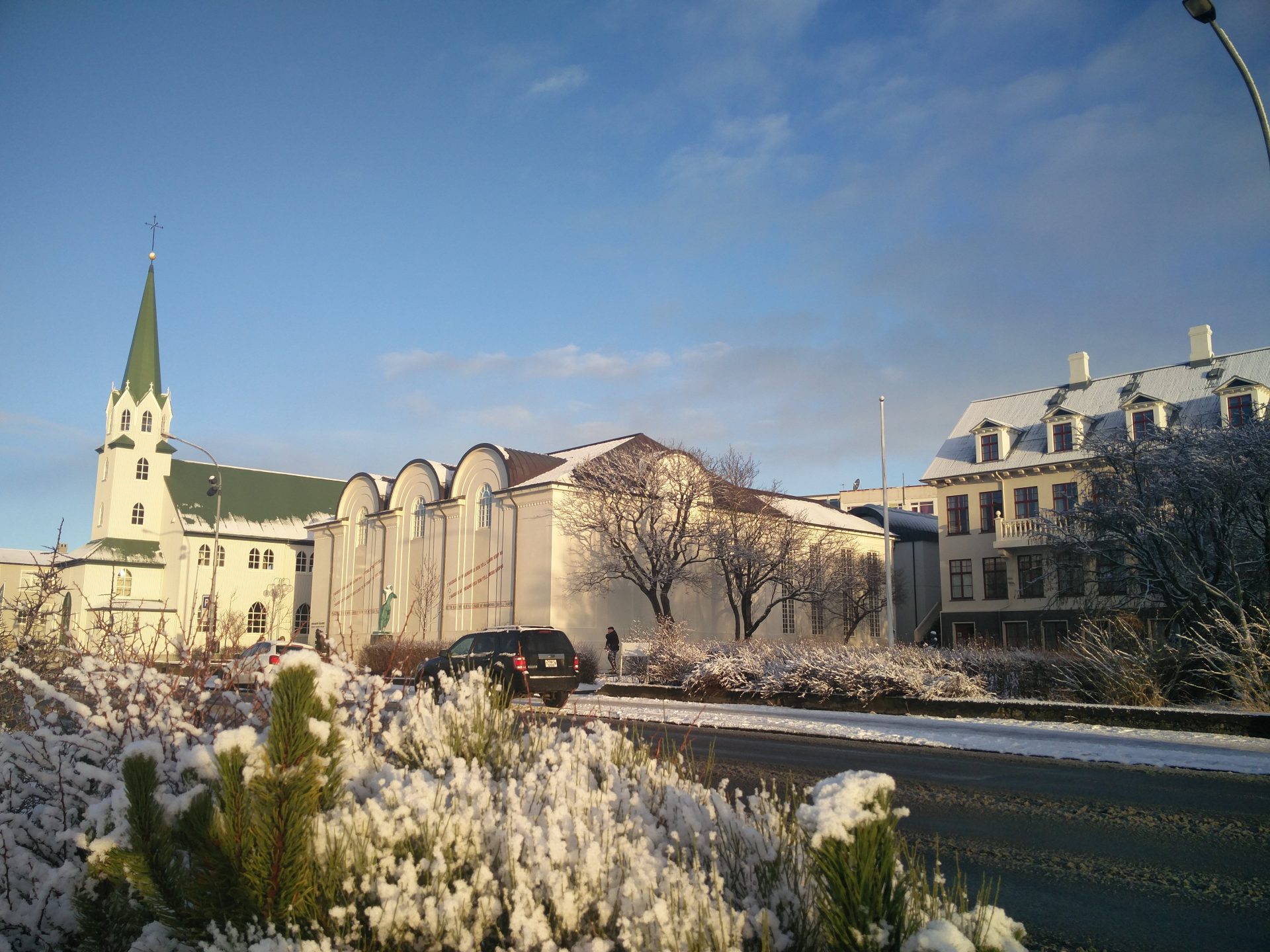 See the Northern Lights had been a great wish of mine for years. My first attempt has been going on for a while back, in the winter of 2008 to be exact. Then I was in Rovaniemi, a enchanting town in Lapland and about in the middle of Finland. A nice fact is that the city is located on the Arctic Circle, which is why temperatures are also can drop below zero. Although it was fantastic to see this town and of course the Santa Claus Village visit – very commercial, but definitely worth it worth it in winter – Unfortunately I haven't seen the Northern Lights. Hence attempt two and then immediately only a few more days longer to increase the likelihood that I this time the Northern Lights would see.
Iceland 2017
In January I left with a mission for a week to Iceland. I flew with WOW Air from Schiphol, Which is a great place to please. Nowadays you can go from 150 Euro to Reykjavik fly with Wow Air or Icelandair. The airport is small and you can take a bus take with which you arrive in the capital Reykjavik in half an hour. The buses are perfectly tuned to flight times, so here you don't need to worry about it. If you are lucky enough to arrive at light, it will landscape you immediately stand out. The road runs through a kind of moon landscape, which is unique to Iceland. And the fun thing is… you ain't seen nothing yet! Read on quickly to find out what I have this week iceland, with atmospheric images of course.
P.s. Would you like to read more about Reykjavik? Check out my other blog Reykjavik on a budget
Day 1 & 2
On the first two days I explored the city and looked up information about excursions from Reykjavik. I slept at the Hlemmer Square Hostel, which turned out to be an ideal base. The advantage of a small town is that you can easily explore Reykjavik on foot. The second day there was a free tour, so that came out well. In about 2 hours you'll learn more about the history of Reykjavik and Iceland, you'll see a lot of the city and get your insider tips if you're lucky. Of course, you can also spend all your questions on these skilled guides. Afterwards you pay what you thought is worth the tour (5 Euro is common, but of course more is always allowed).
To spot outside Visiting Reykjavik is best to rent a car or find people to join Drive. Because I travelled alone, the latter was the most advantageous option. Via Facebook groups can get in touch with people who rented a car and you can ask if you can ride with them. I found out that this very common and that it takes little effort to arrange this. It can i've been very lucky, but I'd definitely try. The only cost you have is a small contribution for the fuel. The rent of the car often take on the tenants themselves because they would already lose this anyway even if you didn't ride. A win-win situation and it is of course nice to get to know new people. For me, this has been very good unpacked, I went out with 4 different cars that week.
With 2 Canadian girls which I had met in the hostel I went for the first time looking for it Northern Lights. We drove a lot back across the road to the airport, where a was less light pollution. Unfortunately it was too cloudy to be able to do something seeing and besides it was pretty cold. We were back in quickly Reykjavik.
Day 3
On the third day I had agreed with a Portuguese and American boy to take a road trip along a stretch of coast and visit waterfalls and glaciers along the way. It was the first time I was in the car with an American driver and that was already an adventure in itself, because driving absolutely this guy couldn't. Fortunately, this trip yielded very nice pictures. The first waterfall we encountered was Seljalandsfoss. The great thing about this waterfall is that you can walk under it. Please note that you can get wet, but this was not so bad for us. This waterfall is freely accessible and there is a kiosk where you can get a cup of coffee or something to eat. As you can see, there was no snow yet, but that would change quickly.
Then we drove on to an imposing glacier near Sólheimar. To give you an idea of how vast this glacier is you can look for a group of people on top of the glacier. What I really loved were the light blue shades you can see in the ice when there's plenty of light shining on it. If you look closely you can also see this in the picture, but in real life it is even more beautiful. It was a reasonable walking tour before you got to the ice and some good walking shoes are definitely not a luxury. May be superfluous to say, but if you're going to walk across the glacier… note: smooth!
Finally, we came to a spectacular viewpoint, where the waves were furious. A raw and beautiful place, where you can take a perfect picture of the black beach. Especially the contrast with the breaking white waves I found very fascinating.
Dyrhólaey (lighthouse) with beautiful views.
Day 4
On day 4, i'm surprised, there was a lot of snow when I looked outside. So it's a beautiful day to see the city in a different atmosphere. That day I had agreed with a Portuguese traveller who was also on the road trip. He told me there was a hot spring nearby that mainly locals used. I had ears to that and that made it a relaxing day. In the evening I went looking for the Northern Lights with a real 4×4, with some new travellers I had met. I had since moved to another hostel (Bus Hostel), which is a little further away from the city. Unfortunately, we didn't have success that day either, but we had found a good place, closer than the road to the airport. More information and photos of the locally hot spring can be found in my blog Reykjavik on a budget.
Day 5: road trip No. 2
Through Facebook I came into contact with a Dutch girl who would also come to Reykjavik and rent a car. Here, too, I was able to arrange a spot, but this road trip was a bit more adventurous due to the changed weather conditions. The plan was to do the Golden Circle. This route includes 3 attractions, namely the Þingvellir National Park, Geysir and Gullfoss (waterfall). Unfortunately, we didn't get any further than Þingvellir because a blizzard threw soot into the food. Turning on a narrow road in the snow is not so bad… We had a lot of fun!
As expected, it was Cloudy in the evening due to the many snow showers. Time began to push to Northern Lights still to be seen because in 2 days I flew back…
Day 6: Finally!
After a few days of bad weather and still no Northern Lights I had the sixth day more luck. When it started to dusk in the evening and I looked out the window at the hostel I saw some dancing in the air. Would it be, is this the Northern Lights!? Holy shit, I think so! In my enthusiasm I had quickly gathered my roommates around me and we were getting ready to go back to the same place just outside the city by car. It was cloudy, so finally the perfect condition to start spotting the Northern Lights extensively. And now the result…
I took the picture above with my phone by using a shutter speed of 2 minutes. It's not easy to keep the camera quiet at sub-zero temperatures and icy winds. But I thought this one worked pretty hard. What I did regret is that you couldn't perceive the green color with the naked eye. It still looks most like a dancing strip of veil cloud cover. It is therefore also quite surprising that you get these kinds of photos when the human eye cannot be. You seem to be able to perceive the colours with the naked eye when the intensity is higher, but I was long glad i was finally able to perceive the Northern Lights pretty well. After all, it was certainly not self-evident that I would see the Northern Lights at all. The next day I flew home with a big smile on my face.