Budapest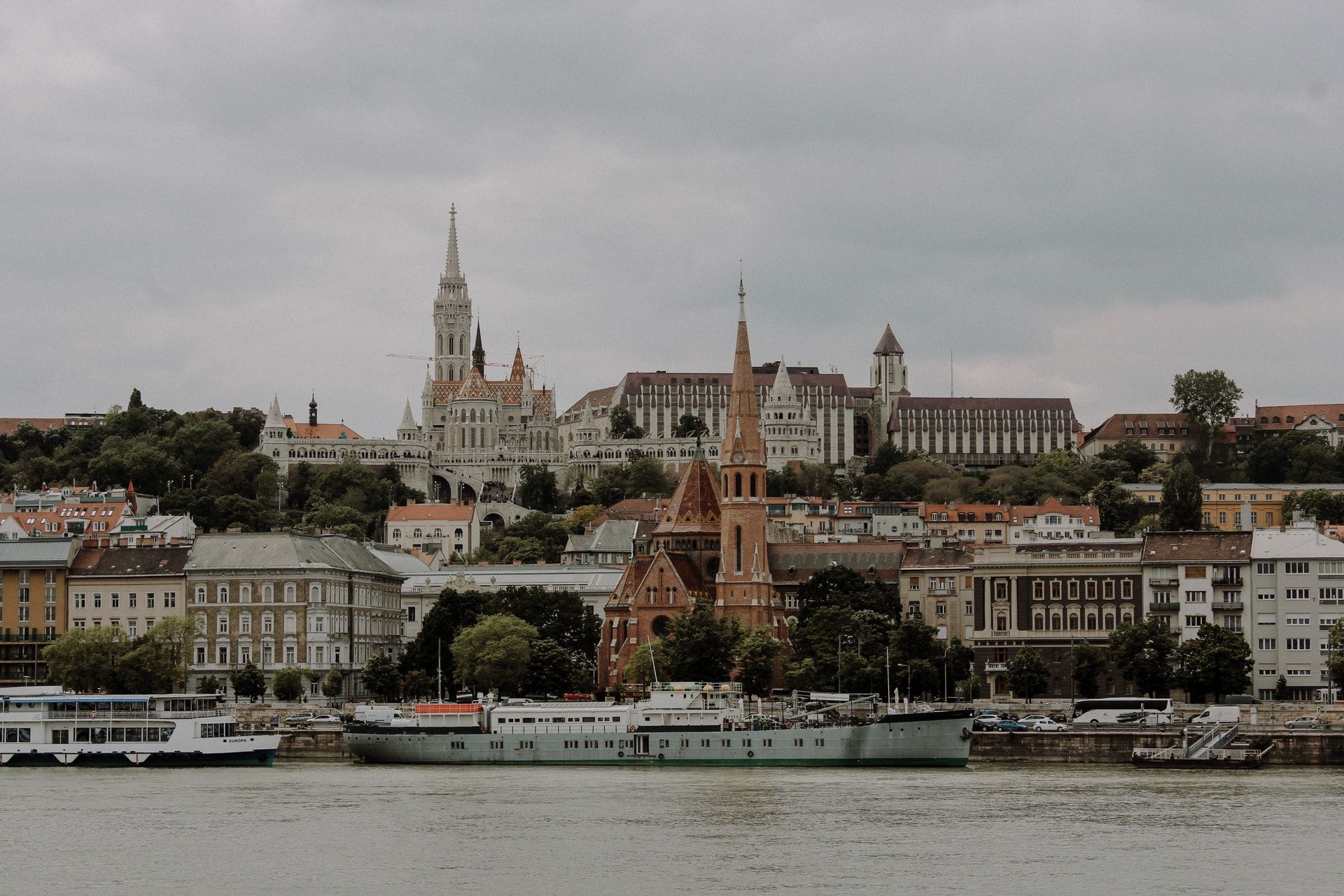 Buda, Pest, Sziget, the Chain Bridge, the beautiful bathhouses. Budapest is a must to visit and every season has its charms. We take you on our journey through Budapest last summer.
In Hungary they do not pay with the euro, which is a bit of a disappointment! That means calculating, calculating and more calculating. Handy to make a short list so that the conversion goes faster. In Hungary they pay with the HUF (also called Hungarian Forint).
Transport
The metro is the mode of transport in Budapest. It is doable and ideal once you get the hang of it. The network has four lines (red, blue, green, yellow) that each go one way within the city. All metro lines meet at Deák Ferenc Ter metro station, the center of the city. Tickets can be purchased from vending machines at the stations. Unfortunately, these are vague for tourists, especially at the beginning of the trip. It is recommended to buy tickets for several days. These are easy to purchase in advance through various sites or at the airport. The taxi is also fine in Budapest. Order it by phone and do not keep it on the street, then it is much more expensive. Hotels often have a deal with a taxi company and can also reserve it for you.
Transport from the airport which is a bit of a stress factor at the start of the holiday. There are two buses (100E, 200E). The tickets that had to be purchased for this were not clear to find. Ask for help! Tickets are for sale at vending machines (check the side of the device for which bus it is, makes a difference!) or they can be bought from the bus drivers. Then cram into the bus and stand for a long time. Don't want this puzzle? Taxis are also available at the airport and shuttle buses run to various hotels.
Food and drink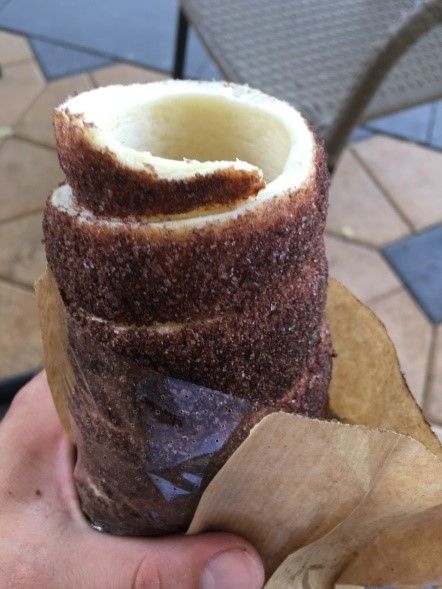 Budapest tap water is not recommended to drink. Bottled water is available in small supermarkets. Remember, blue is sparkling and red is still water! The cuisine of Budapest mainly consists of Hungarian cuisine and Italian cuisine. Hungarians are real meat eaters and this is prominent on the menus. In addition, Hungary is known for its soups. Mainly the goulash soup. Recommended to order! In addition, the Hungarians have a large lunch, sometimes with several courses. The terraces are divided into smoking and non-smoking areas. The tip is often already included in the price in restaurants and bars. The Hungarians are willing to help and can point out the nicest and hidden spots.
In Hungary they have a traditional sweet treat called Kürtöskalács. In other words, chimney cake. This is a sweet dough in the shape of a chimney, sprinkled with sugar and filled with even more sweetness. There are many cheap places that offer this famous delicacy. Still, it tastes better in a larger tent, where they are freshly made. Watch out for wasps, they love them too!
Various restaurants are located on the Danube and on the quay where you can enjoy a nice and more luxurious experience. The prices of these restaurants are also a bit higher than those in the center. Good food and a view over the water, the chain bridge, the castle and the statue of liberty (well in the distance, haha) is what you get in return. Restaurants and bars that are worth a visit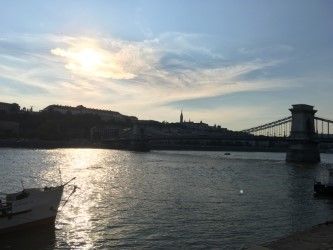 What a nice surprise this was! Hidden little restaurant near the Opera. The service was nice and neat, although we had to wait a while before the food was finally on the table. Fortunately, we immediately received an apology. This didn't spoil the fun for us either. The atmosphere was nice, in a cozy street with several restaurants. The walls were pink with small, cheerful tiles and the decoration of the terrace was very nice. The food was delicious and for a good low price. The salmon pasta and the chicken burger are top notch (although the plate of pasta was a bit much haha). Hajos Utca 27
Jamie Oliver Pizza
This restaurant of Jamie is a bit hidden in a courtyard full of nice tents. It took some searching, but really worth it. Nicely decorated and good pizzas (we are not used to from Jamie!). Reservations are recommended and can easily be made via the site. Kiraly Utca 13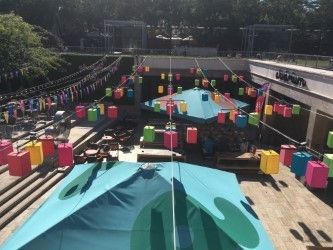 Wasabi Extra Sushi & Wok
Delicious sushi and wok with an all you can eat concept. They work with a conveyor belt, but you can also order via an iPad. Outside they have a terrace with swings as chairs!! Is it difficult to eat? Hercegprimas Utca 4
Winestone
Winestone is located right in the center. Delicious wines and what good service! Nice for a drink or to relax. The staff is very knowledgeable about the wines and appetizers they serve. In addition, this tent has a wine shop, where you can immediately purchase your favorite wine. Above the Winestone is the Mercure hotel. Vaci Utca 20
Akvarium Club
Wow! How wonderful it is to come here in the sun after shopping or sightseeing. Cocktail