Big, bigger, greatest: Be overwhelmed by beautiful Dubai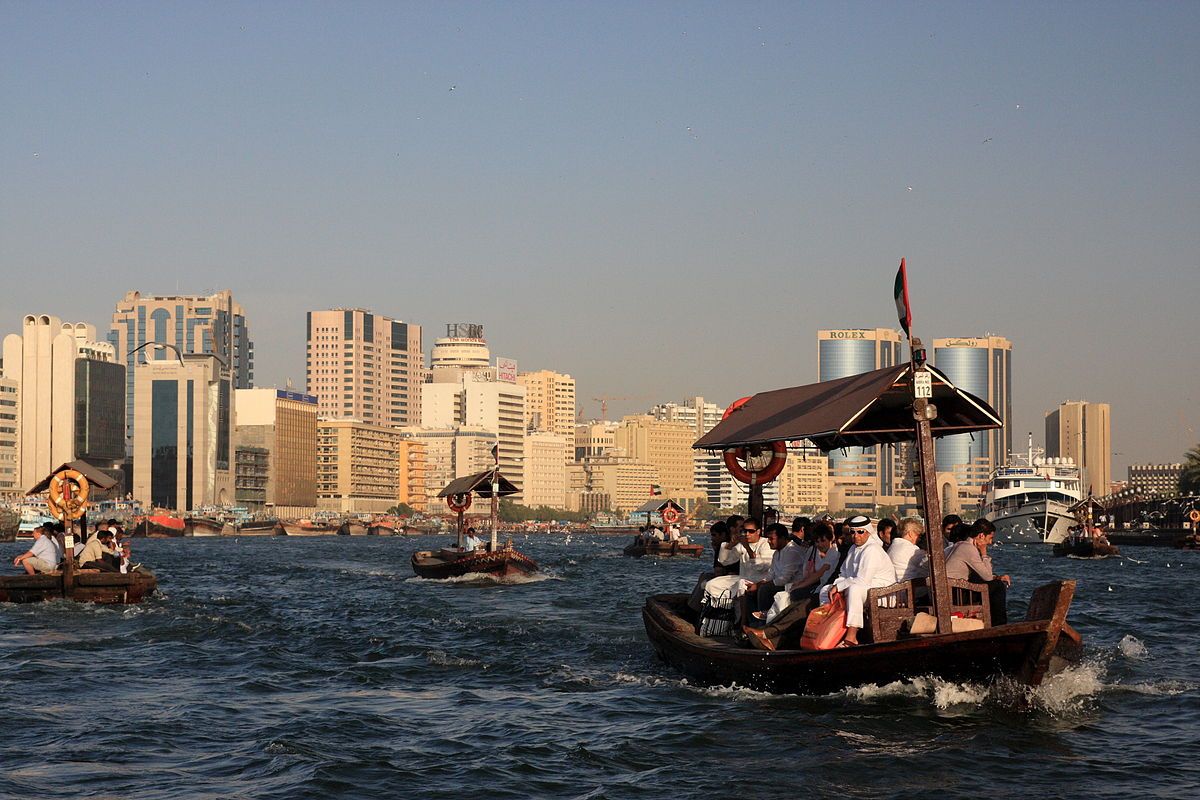 A more versatile you're hardly going to find city. Dubai is the capital of the United Arab Emirates, and with it the largest metropolis of the UAE. It's a city of extremes and this can sometimes seem overwhelming. World records are constantly broken with the construction of all kinds of beautiful buildings. The city is and continues to develop, making you something every time you go to Dubai news will see.
In this blog you get some tips for this beautiful city, so you can visit dubai's most beautiful sights and highlights. I also give you some tips on culture and lifestyle, so you don't come to terms with surprises.
1. Jumeirah Palm Island
Ever seen an island made by humans? I didn't first, until I go to Jumeirah Palm Island Went. A nice fact? This is the world's largest artificially made island of the world.
This is a very impressive place and should definitely be on your to do list for your trip to Dubai. On this island you will find the Atlantis The Palm Hotel. This is a beautiful hotel with a minimal ly beautiful view. It's not for nothing Dubai's most famous hotel! Do you have a big travel budget? Do good crazy and stay 1 night in this beautiful hotel.
At the hotel you will find also a large water park. If you are a fan of water fun and water attractions, the Aquaventure Waterpark is definitely highly recommended. The most famous slide is undoubtedly 'The Leap of Faith', this is a transparent slide that lets you go straight glided through a shark tank. Eng! But definitely worth it.
Near the island you will find Dolphin Bay, too. Under the guidance and supervision of qualified experts, you make friends with dolphins and swim with these beautiful animals. For me definitely one of the highlights!
2. Burj Khalifa
2009, the tallest tower the world is a fact. With more than 828 meters, the Burj Khalifa is the tallest tower in the world. The construction of this tower has 'only' 5 years Lasted. In previous travel blogs, you may have already been able to read that I have a traveller am who is a fan of breathtaking views. Not so crazy, that I you recommend visiting the viewing platforms of the 124th and 125th floor.
A tip from an experience expert: visit the viewing platforms an hour before sunset. You will be ahead of the crowds and have a nice place to view the view when the sun goes down. Also, you are nice in time to see the water show from above the Dubai Fountains.
3. Dubai Creek
At first glance, Dubai a hypemodern city. But of course this hasn't always been the case. A part of old Dubai has still been preserved and is also very characteristic Old Town. The new section and old part is separated by a creek walking through the city. For 1 dirham you can relax in a Abra. This is a traditional boat used by the locals to go to work or shops.
In the old part of the city you can get an impression on what Dubai first looked like for all wealth and prosperity. You will also find the Gold and Spice Souk in this part of the City.
4. Gold Souk
Another must-do is the Gold Souk. You can and should not skip a visit to the Gold Souk. This is a partly covered shopping street where you almost only get gold and jewelry. The Gold Souk is located in the commercial heart of the Dubai business district in Deira.
When you visit this souk, you will be amazed by the dozens of shops with shop windows full of beautiful and shiny jewelry. As the name says, you will find here mainly gold jewelry. What's very striking is that there's almost no security around. Where in the Netherlands the jewelers hang with cameras and sometimes wide security guards at the door, in safe Dubai, there is only occasionally a patrol of the police stopped by.
A nice fact is that in the Gold Souk you can find the largest gold ring in the world.
5. Dubai Mall
Except for a lot doing fun activities and seeing beautiful things, you can also see a lot of good shopping. The shopping centres in Dubai are gigantic and also beautiful from Within. So you shop center Ibn Battuta who is completely in the Arab sphere is furnished. Dubai's largest shopping centre and even in the world is the Dubai Mall. You have four floors and hundreds of shops on each floor. In total there are more than 1200 stores that you can visit.
What else is so special about this mall? Um, well besides having shops there is also an Aquarium and an indoor ski slope. At the Dubai Aquarium & Underwater Zoo, you have the opportunity to see sharks, piranhas and other fish. For about 20 euros you can walk through the tunnel and imagine yourself in an underwater world. If you need that, you can literally take a dip here and swim between the sharks. The sharks can feed you at the edge of the Aquarium or from a cage in the water! Seems like a unique activity to me, which can proudly tell you when you come home.
6. Dubai Marina
The latter but certainly not the slightest highlight of this blog is the Dubai Marina. The Dubai Marina is a large artificiallandscape Marina. Around it are all kinds of skyscrapers, hotels, shops and Restaurants. The Marina is the largest water sports and housing project in the world. This is a place where you can chill and relax. Especially in the evening it has a very special atmosphere.
In the evenings you can walk along the water here, eating out in one of the restaurants or taking a boat trip along the beach. You will also find the most beautiful and largest yachts here. A must is a boat trip, where you can also dine on board.  So the best of both worlds!
Dubai is certainly a city that is high on my list of most unforgettable experiences. The city is full of luxury and people do everything they can to make your stay even better. If you are looking for a combination of sightseeing, shopping and relaxing, Dubai is the ideal city.
World records in a row
Burj Khalifa: with 828 meters the tallest tower in the world
Burj Al Arab: world's first and only 7-star hotel
Dubai Mall: world's largest shopping centre
Ski Dubai: longest indoor ski slope
Jumeirah Palm Island: largest artificially made island
Dubai Miracle Garden: world's largest natural flower garden
The Shoe district: the largest shoe store in the world
Gold Souk: the largest gold ring in the world