10x DO'S AND DONT'S IBIZA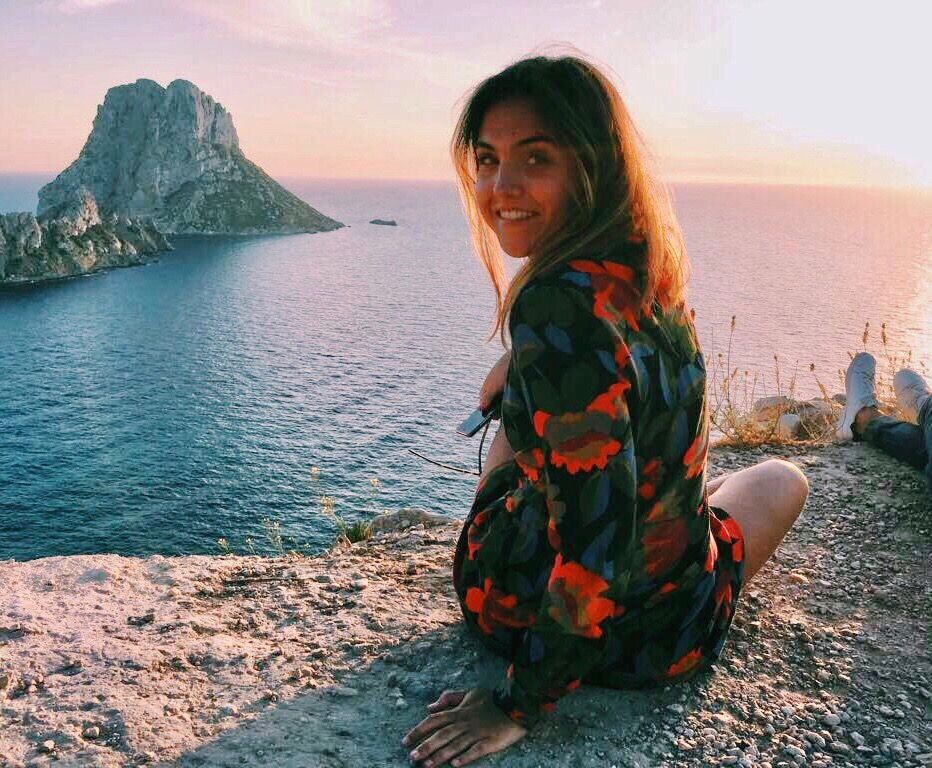 Hippies, big clubs and women with French on their blouse… Which country do you think about? Totally good, IBIZA! Seeing groups of women packed and bagged with suitcases full of linen skirts, hats with feathers and not to be missed blouses with Ibiza prints makes me somewhat restless. I like to get rid of these prejudices as soon as possible. A little sceptical maybe, because after several visits to Ibiza I still love this island, but suddenly I hear everyone say: this year I'm going to Ibiza! The island has a great diversity and therefore has a lot of do's but also enough dont's. Your gonna hate or love the island…
When you think of Ibiza, you also think directly about the hippie island. One thinks of long hair, a lot of colour and szwevermusic among hippies, while others come up first. Unfortunately, this hippie culture is somewhat too literal for many (Dutch) women and the linen garments, flowers in the hair and boots with boho print are enmasse. Don't get me wrong, don't miss anything with this style, but this is neither the Ibiza I love! I think of Ibiza then I think of beautiful bays, lots of nature and cosy restaurants. The do's below and dont's are, in my opinion, definitely well and not worth it during your first, second, sixth or tenth visit to the island!
DO #1 Es Vedra:
No doubt about it, this should-see you! The mysterious rock island just before the art of Ibiza, Es Vedra. Upon seeing the island, Es Vedra seems no more than a tall rock in the middle of the sea. Yet nothing less is true… the rock consists of limestone and large amounts of metals and minerals that emit a huge magnetic field. Es Vedra is even the third most magnetic place on Earth, which can disrupt compasses (and some individuals) ;). The island is not accessible to tourists, as it is a protected nature reserve, but can be visited by boat.
TIP: The island is beautiful to see during the day, but even more beautiful at sunset! Check what time the sun goes down and be on time so that 'The Golden Hour' doesn't pass your nose.
DO #2 Cala Vadella
On the west side of Ibiza you will find Cala Vadella. The azure sea, the fine sandy beach and the cosy bars on Cala Vadella make a day's spend on this bay very pleasant! For a nice price, enjoy a snack and drink and then take a dip in the crystal clear water. The beach is suitable for both young people and families with (small) children.
DO #3: Hippie market
Who doesn't know him. Ibiza Hippie Market! The island has two large hippie markets, the market of Las Dallias and the Market Punta Arabí. If you are in Ibiza then you will visit the Hippie Markt! To avoid the crowds and heat, visit both markets as early as possible.
DO #4 Sunset Ashram
Ibiza is known for its breathtaking sunsets. The most famous place in Ibiza to see the sun go down is at Cala Comte. Please note that it can be very busy here, but certainly atmospheric!
DO #5 Eivizza
La Isla Blanca, the name that is sometimes given to Ibiza because of the many white houses. Eivizza, the capital of Ibiza is not very large, but very bustling and full of white cottages. The city is by the sea so a lot of large yachts are docked in the harbour. Eivizza is divided into the old and new centre. The old centre, also called Dalt Vila is surrounded by high city walls and therefore not to be missed. In Dalt Vila you will find a lot of cosy squares with nice bars and restaurants.
TIP: Are you looking for an Ibiza outfit? This shop you definitely shop here!
DO #6 Sluiz
Have you ever seen the parking signs with "P only for." This is the Sluiz store! The chain makes its mark on Ibiza and sells the most cool, separate and colourful items. Especially in a little less good weather, snooping through this store is not a punishment. The only downside? Shipping a neon pink sofa or a life-size flamingo to the Netherlands is so difficult…
DON'T #7: San Antonio
Where you have Salou in Spain, in Turkey Marmaris and in Greece Chersonissos, Ibiza knows San Antonio. The buses full of partying youngsters depart directly from the airport to the Discotheques of San Antonio and often do not advance beyond the bar and swimming pool of their hotel. A visit to San Antonio to sniff culture is my eyes superfluous and a waste of your time.
DON'T #8 No rental car
Ibiza is a total of 572 km2 in size, but not nearly small! Due to the great diversity, the most beautiful and fun sights of the island are freely spread from north to south and west to east. In order to be able to see as much of the island as possible, you should be in possession of a rental car. Don't hang out at your hotel and visit the idyllic bays, for example.
DON'T #9 Eat Expensive
The high prices of Ibiza unfortunately do not make it possible for everyone. However, your stay doesn't have to be incredibly expensive! On the island you will find more than enough restaurants that serve delicious food and are affordable.
DON'T #10 Playa Den Bossa
As I mentioned here briefly, it is awful without not using a rental car when you are in Ibiza. For the people who are not in possession of a car, a visit to Playa Den Bossa is the only solution to take a dip in the cooling sea. On the beach of Playa Den Bossa you will find the people who come for the fattest parties and loud music. Are you going for a relaxing day at the beach? Avoid Playa Den Bossa anyway.
Some holiday destinations may not seem for everyone, but Ibiza is definitely sure! Both the partying noise until early morning, the idyllic beaches and boho items of Hippiemarkt can be found here!